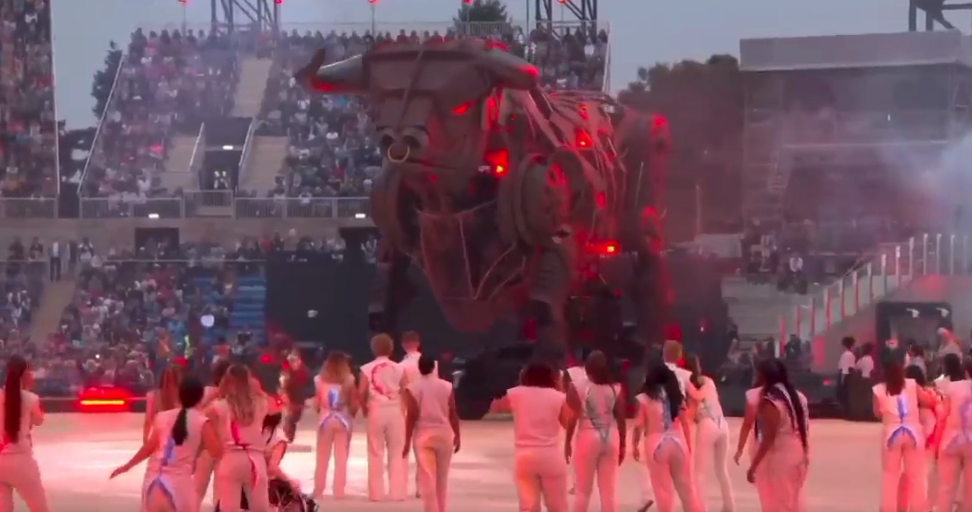 They aren't even trying to hide it anymore. During the opening ceremony of the Commonwealth Games in Birmingham, England on July 28th, a giant mechanical bull with glowing red eyes was rolled out into the center of Alexander Stadium. The bull was approximately 10 meters high, and it took more than five months to build. It had been given the nickname "Raging Bull", and it absolutely dwarfed all of the human participants that were involved in the performance. The "hero" of the opening ceremony, a character known as Stella, calmed the creature down and then all of the human performers gathered around the giant bull and literally began to bow down and worship it. I have seen a lot of really weird things in recent years, but I have never seen anything quite like this.
A total of 72 nations participate in the Commonwealth Games, and so this opening ceremony was being viewed on countless television screens all over the planet.
The symbolism in this "ritual" was well planned in advance, and the organizers knew exactly what they were doing.
But they were also counting on the fact that the vast majority of the general population would not consciously catch on to what was actually taking place.
The bull has always been a symbol of an ancient deity from the Middle East known as "Baal".
Källa: Michael Snyder